Do you have huge binding workloads and need a binding machine that will serve you well? The CD-490 financial binding machine from Rayson is one of the best machines in the market that will exactly meet your expectations. This machine is efficient and economical thus you will not strain due to its low operating costs. It has some nice standard specifications that are suitable for any work you need to be done. These are a maximum punching and binding of 50mm, the hole size is 6mm, the margin ranges from 6.5-30mm and has a power capacity of 320W. The financial binding machine CD-490 is ideal for a variety of environments including homes, schools, and offices. The flexibility of this model is a plus as you can carry out your binding activities anywhere as long as you have a reliable power source.
The CD-490 model has a number of other amazing features that make it so efficient just like the electric stapler. Accuracy is usually one of the most important aspects of any machine and the CD-490 model is not an exception. Having a machine that has high accuracy in its work performance implies that your work output will definitely improve as you will not waste time trying to correct errors made. Increased work output will result in high-profit margins in case you are using it for business purposes and this is exactly what everyone dreams of.
The CD-490 has a special laser positioning which plays an important role in ensuring that the punching process is accurate. It is quite obvious that everyone wants a fast machine. Time is so precious and once wasted it can never be recovered. A machine that does work in a very short period of time will help you minimize time wastage as you will not have to stay on one task for a longer period. This is exactly what the CD-490 financial binding machine is capable of. This model work efficiency is greatly improved due to its fast binding ability. Furthermore, it has a very high binding thickness of strong performance and this plays a key role in ensuring the durability of the binding. Using this model will also make your binding appear elegant, attractive, unique and more professional. If you have been looking for the best binding machine then you should try the CD-490 model. I want to assure you that you will not regret acquiring it.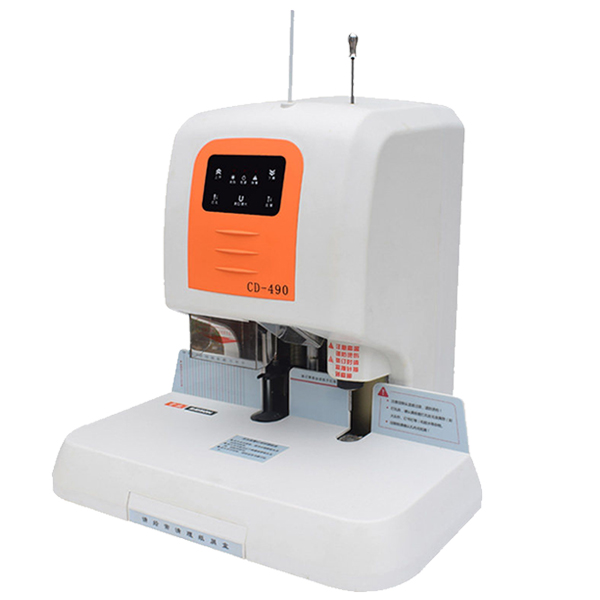 Originally published 15 Sep 2019, updated 15 Sep 2019.