Thermal binding is one of the cheapest and most effective ways to provide a professional look for your documents or presentation.
This affordable method allows you to bind your papers without creating any hole. Similarly, this is the durable binding process that uses covers with pre-applied adhesive.
Appropriately using a thermal binding cover will give you the strongest binding solution to achieve a very clean and elegant look. Let's explore the process.
First, it is important to make sure that you have the right size thermal binding cover with actual thickness for your documents.
Next, place your documents in the cover and log it thoroughly. You have to ensure that all the papers are settled in a straightway. You can fan the papers to avoid stuck pages. It is important to ensure that the first and the last pages are contacted with the glue.
Then, put your documents in the thermal binding machine with the cover. That's it. The thermal binding machine will alert you when the process is finished. Finally, remove the document from the machine, and wait to make it cool.
Consider high-quality thermal binding covers from a renowned manufacturer to get the advantages of thermal binding machines and covers.
Rayson is the global manufacturer of thermal binding covers like heavy duty staplers.
You can find the best fit from the wide range of Rayson. It will increase the durability of the documents and offer you the easiest binding solutions. A thermal binding cover is more professional than a heavy duty stapler.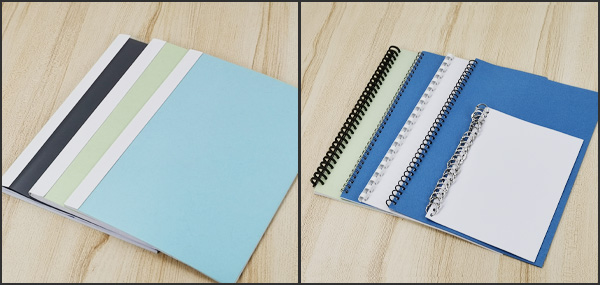 Sources:
1. Bookbinding -- wikipedia
2. Book Cover -- wikipedia
3. Binder material -- wikipedia
Originally published 10 Sep 2020, updated 10 Sep 2020.