A plastic file spine is a common office tool used to bind documents into booklets. It offers a convenient and efficient way to organize and protect your files. In this article, we will tell you how to properly use a plastic comb binder for documents.
1. Preparation
Before using the plastic tie, make sure you have all the necessary materials and tools. You will need a plastic comb, plastic combs appropriate for the size of the document, the documents you want to bind, and a punch tool (if your binder doesn't have an automatic punch feature).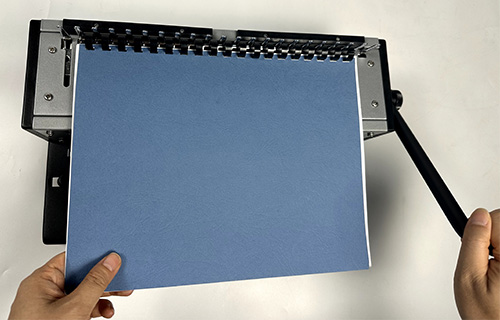 2. Punching Documents
Arrange the documents you want to staple and select the appropriate position along the edge to punch. Most plastic folders can punch multiple pages at once. Align the edges of the documents and place them in the punched area according to the binder's instructions.
3. Inserting the plastic comb
Select the appropriate size plastic comb and unfold it. Insert the comb into the document slots. Line up the hole in the comb and feed it through any holes you make on the edges of the documents. Make sure the comb goes through all the holes evenly.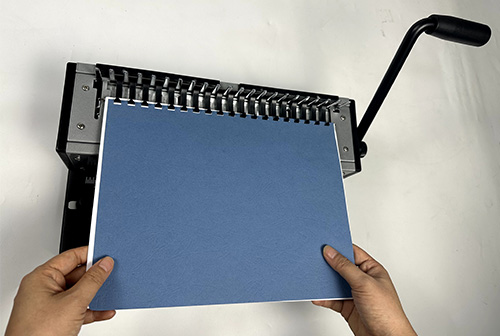 4. Close the plastic comb
Once the comb has passed through all the cut holes, place it in the correct position on the binding machine. Follow the instructions on the binder to close the comb with the included lever or button.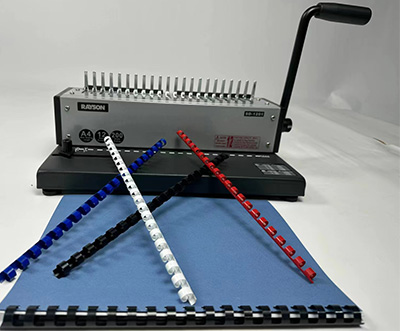 Originally published 11 Jul 2023, updated 11 Jul 2023.