The paper cutter allows you to give the professional shape to your files and documents. You can speed up your office work with this smart cutting device.
Before starting your first operation, you have to know the proper way of using a paper cutter for your home, office, and business.
In this article, you will get the step by step guide and instructions for operating a paper cutter. This guide helps you to make your operating time safe and secure.
The easy operation of a paper cutter
1. Loosen the safety knob and fix the bezel to the appropriate position
2. Insert the book that needs to be trimmed
3. Press the book with the wrench
4. Now, release the safety knob that you have loosen
5. Press down the handle until the book or paper is trimmed
6. That's it! Release the wrench and take out the book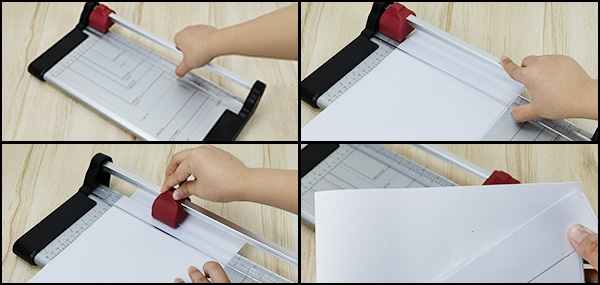 Caution
1. The cutter is very sharp, so please do it consciously and save your hands from the cutting area.
2. Keep children away from the device. It is not suitable for them.
Now you can operate a paper cutter conveniently and get a cutting solution at your premises. We recommend using the Rayson Paper Cutter RC518A4 for a superb experience. This device is durable enough as their heavy duty stapler, and you can rely on it.
Sources:
1. Paper cutter -- Wikipedia
Originally published 28 Oct 2020, updated 28 Oct 2020.