Using the double ended heavy duty stapler can seem quite confusing at first. However, the use of this heavy duty machine is not as complicated as it looks. Follow the following steps, and you'll be fine on the double ended heavy duty stapler:
• Set the stapler for either a simultaneous or an independent stapling operation
You can set the two ends of this stapler to staple with a single push of the head of the double ended stapler, or you can set each end to act independently. You can do this by either connecting the stapling heads with a long flat bar provided with the machine or removing the flat bar. Removing the flat bar will make the staplers act independently while connecting it will make the two ends of the stapler function simultaneously.
• Insert staples in each of the staple compartments
You can add heavy duty staples in each of the double ended stapler's staple compartment by pushing a knob at their backs to release the staple compartment. Insert staples, and push the staple compartments back in. Again, this process has to be carried out independently on both stapler heads.
• Staple
The final step to using the double ended heavy duty stapler involves engaging the stapler's stapling surface. When the stapling surface has been engaged, all you need to do is place the materials on the tabletop surface and just keep stapling.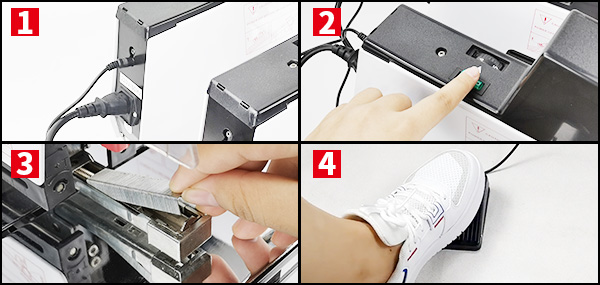 Rayson should be preferred above other stapler brands in purchasing heavy duty staplers, because Rayson has a name built out of effectiveness and quality. Be sure to insist on getting a Rayson stapler.
Originally published 27 Oct 2020, updated 27 Oct 2020.