With a perfect corner, your documents, files, or photos get an elegant look and unique shape. A corner rounder machine can create an accurate shape without damaging or affecting the paper.
You will get an easy operation for rounding the corner with this little device. At your office or home, you can convert square corners into a round structure instantly.
In this section, we present the step by step guide to using a corner rounder perfectly for getting professional and beautiful appearances of your documents, files, photos, etc.
Step by step guide to use a corner rounder:
1. First, put the device on a flat and smooth surface.
2. Next, simply expand the plastic pads by rotating the unused space.
3. After completely expanding the plastic pad, push it backward and up by using the hex wrench to take it out
4. Now, remove the screws with the hex wrench and place the die cutter perfectly
5. Finally, insert the paper and push the handle to cut the corner
6. That's it! Remove the trimmed paper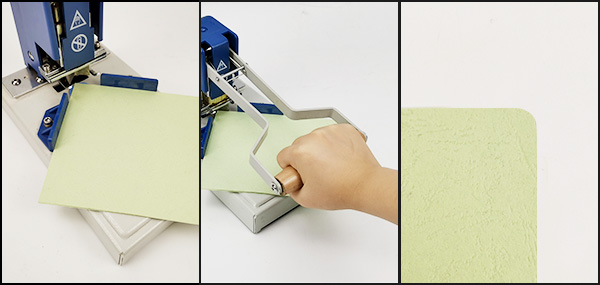 So, this the simple instructions for operating a corner rounder machine.
If you are looking for a high quality corner rounder like a heavy duty stapler for enduring performance, you can select Rayson corner rounder for the ultimate results.
Originally published 13 Nov 2020, updated 13 Nov 2020.