Staples are an important part of the operation of a heavy duty stapler, and this is because without staples the whole setup of a heavy duty stapler becomes valueless. It can however be a frustrating experience when staples get exhausted in the staple chamber of a heavy duty stapler especially during operation. We will show step-by-step, how to replace staples of a heavy duty stapler in the following lines.
• Get the staples read
Staples are sold in packs and they usually come in long line strips. To replace the staples of any heavy duty stapler, you need to recognize the size of the staples that apply to its use, and then purchase these staples.
• Open the staple chamber
The staple chamber (or staple compartment) is the part of the heavy duty stapler, where the heavy duty staples sit before they are pushed into the materials.
• Fill the staple compartment with staples
Once the staple compartment part of the heavy duty stapler is open, you can then carefully place the staples in it, you can put as much staples as the stake compartment can take.
• Close back the staple compartment
You certainly cannot use the heavy duty stapler with the staple compartment open, you therefore have to close it, and then the stapler is set for further stapling operations once more.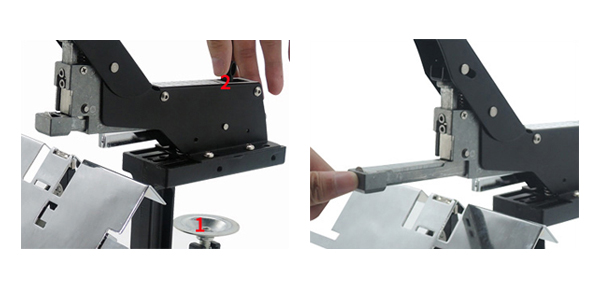 Originally published 23 Dec 2020, updated 23 Dec 2020.