The fear of many with the use of heavy duty stapler is one around the line of errors that occur while using the heavy duty stapler. Many fear because they do not know how to correct the mistakes that occur while using heavy duty staples. The fear that plague the mind of people is because when an error is not correctly managed, it can result in the permanent damage or deformation of the stapled materials. Sometimes, there are staple jams that hold a part of the stapled document while another part of the staple is held up in the staple compartment of the stapler.
A staple remover has been the solution that has helped many manage the errors that surround the use of heavy duty staplers over the ages. In the following lines, we will discuss how to use the staple remover to remove heavy duty staples.Onemust, however, note that it is best if possible to avoid errors while stapling, and one of the ways to prevent staple errors is by going for staplers with a jam-resistant design. Rayson is the right choice of staplers that will prevent as many mistakes as possible while using heavy duty staplers, be sure to check a Rayson heavy duty stapler out today.
A staple remover is a device that has four forked teeth (two on its upper part, and two on the lower part). Using this device to remove heavy duty staples is pretty straightforward.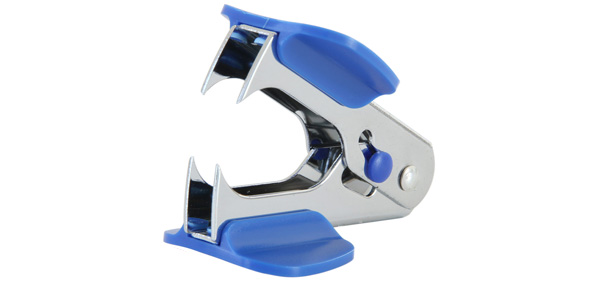 • Place the Stapled material on a flat surface, and open to the part of the heavy duty staples to release the curved sides of the heavy duty staple.
• Fork the teeth of the staple remover on the two curved edges of the heavy duty staples, and push both ends of the staple remover against each other gently. Doing this will lift the staples.
• Release the staple remover, and turn the material over. You can then gently draw the staples out.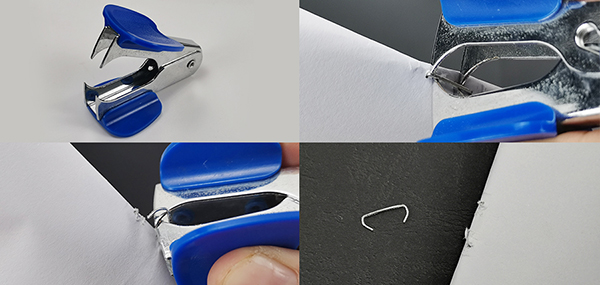 Originally published 04 Sep 2020, updated 04 Sep 2020.