Use the Rayson SH-04 manual heavy duty stapler, to make an exquisite brochure or book specialty. You must be very surprised by the binding effect and binding ability of this heavy duty stapler. You have improved your work efficiency and have more time to read the books you spend very little time binding. Now, let Rayson introduce it to you.
In work, there are many kinds of staplers, which can be divided into heavy duty stapler and light stapler, electric stapler and manual stapler. The heavy duty stapler is often used only when binding relatively thick paper, while electric staplers are often used by printing factories .The heavy duty stapler can have one head, but also multi-head binding.
Both staplers and paper cutters are essential tools in office stationery. The binding process of paper is almost done by two staplers. At present, most staplers in the market cannot quickly and accurately locate the middle seam and edge seam of the paper, and it is not guaranteed that the staplers are bound on a line during binding, which is easy to cause the staple to deflect, or even block the content of the paper, so that the binding effect does not meet the expected requirements.
The stapler plays an important role in the office. When using the stapler, there are often some problems. When binding large papers (such as A3), we need to staple the middle seam, but we cannot accurately staple the middle seam of the paper. The binding effect does not meet the expected requirements. When binding general paper edges, one staple cannot be firmly bound. Therefore, two or more staples need to be stapled to complete the requirements, but it cannot be guaranteed during the binding process. Keep the staples in a line, and the binding position is not fixed during the binding process. It is easy to cover the words on the paper, so standard binding is also an essential part of the work. When binding a large number of documents with thick paper, ordinary staplers are often not enough. At this time, we must choose a heavy duty stapler to complete. Since reading the article on Rayson official website, many customers have placed orders to buy Rayson heavy duty stapler SH-04, used a period of time to leave a message saying that the effect is very good, and also recommended his friends and family to buy.
Rayson SH-04 heavy duty stapler is a clip type manual heavy duty stapler, flat binding: 60 sheets 80g, saddle binding: 30 sheets 80g, net weight 2.3kg, single gross 3kg, gross weight of outer box 6.5kg, machine size: 200x330x400 mm, single package size:475x114x324 mm, Rayson SH-04 heavy duty stapler is a flat and saddle binding dual-purpose heavy duty stapler, and the clip type design, fast switching of flat and saddle binding, convenient, durable, and accurate size. Staple specifications: 23/6, 23/8, 24/6, 24/8, compatible size, universal 6mm, 8mm staples.
Functions of product components: It consists of key parts such as staple slot exit button, labor-saving handle, binding depth adjustment knob, margin adjustment rod, staple slot, flat and saddle switching fast on worktable and integral alloy die-casting bracket.
Operation and demonstration of Rayson SH-04 manual heavy duty stapler:
Step 1: When the machine is installed, clamp the machine tightly with clamping screws. On the desk, push back the "staple slot exit button" with your hand.
Step 2: Pull out the staple slot, install the staple, push into the staple slot until locked and the staple is completed.
Step 3: Flat binding: lay the worktable flat type, adjust the depth adjustment rod and the margin adjustment rod to ensure that the position of each staple is consistent, place the paper on the worktable, press down the handle, and the binding is completed.
Step 4: Saddle binding: Switch the worktable to the saddle type, adjust the margin adjusting rod to ensure that the position of each staple is consistent, place the paper on the worktable, press down the handle, and the binding is completed.
Applicable: We provide a new brand product for stapler users. It can be used in offices, photography halls, schools, advertising agencies, graphic shops, DMV and so on.
This machine is really good. Buy it, buy it, buy it, buy it.
Why did you choose to buy Rayson machine? Rayson advantages: factory direct sales, brand advantage, product quality, affordable price, timely delivery, after-sales guarantee.
This is introduce that how to operate the heavy duty stapler sh-04,and also introduces some basic history and concepts of the heavy duty stapler. Do you still have any confusion? You can send an e-mail to Rayson through the official e-mail address.
Rayson staff will contact you as soon as possible to help you solve the trouble of operating the machine so that you can bind professional books or brochures.
Rayson service concept: expand the market with quality and win customers with service.Rayson products are always with the right price & high quality. Welcome customers to contact Rayson by email. Rayson is very grateful for the support of all new and old customers. Since its establishment in 2003, Rayson has been continuously improving its products in order to bring you a better user experience. Since its establishment, Rayson has been in line with the concept of hard quality, low price, good reputation and excellent service, bringing the best office products to thousands of households. If the customers are not satisfied, Rayson will not be satisfied.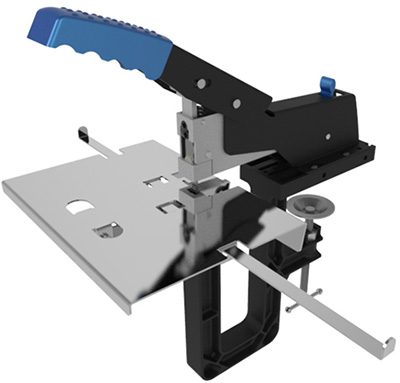 Originally published 31 Mar 2020, updated 31 Mar 2020.