The Rayson wire binding machine is a metal construction house; a binding system that is both versatile and long-lasting. All-in-one machine that offers the choice of punching and pressing. It comes with manually releasable 34 punching blades. This specific model comes with many amazing features, and is considered to be one of the best wire binding machines in the market. In addition its single punching ability goes up to 15 sheets of A4 or paper below A4 size at a time. Moreover, its binding capacity is up to 130 sheets of A4 or other size below A4 at once.
Rayson TD-1500B34 wire binding machine is a perfect choice for school uses as it is versatile & easy to use. With the help of this machine you can punch & bind different sizes of paper. Another impressive feature of a double handle design is included in this model. It comes with an independent punching handle and a pressing handle. The 3:1 pitch wire binding machine can be used with 3:1 pitch spiral binding coils or 3:1 pitch wire-o binding spines. Furthermore, wire binding machine is available in different punching formats. It is not the same with heavy duty stapler, when stapling, it is depending on the staples size. But for the wire binding, it is depending on the pitch. The most popular pitches are 3:1 and 4:1 pitch. Three-to-one pitch means that there are three holes within every 1" measurement. Four-to-one pitch means that there are four holes within every 1" measurement. Most of the coil binding machines are 4:1 pitch. How TD-1500B34 binding machine binds with coil binding spines? First roll to insert the first few rings into the holes on the punched file, and then put the file on the desk to bind with your hands.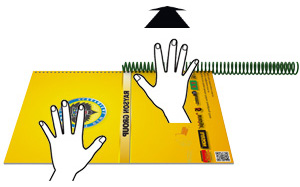 The wire binding machine also has a margin selector on the left. You can pull or push it to set the margin for 3 mm, 5mm, or 7mm. Choose the suitable margin for different binding thickness. After adjusting the wire specification knob, place the wire within the already punched holes of a paper sheet. Place it in position for it to be pressed. Lastly, press the handle manually and voila you have a booklet.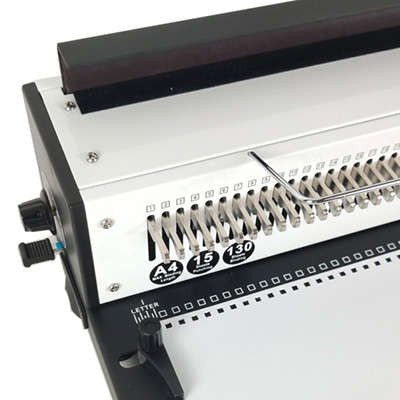 Originally published 21 May 2020, updated 21 May 2020.