Introduction
In an office environment, choosing the right folder is crucial for organizing and managing documents. Different types of folders have their own characteristics and functions. So if you choose the right folder, you can increase your productivity and protect your documents. In this article you will learn how to choose the right binding machine for your needs.
1. Define the mandatory requirements
The first thing to do is to define the mandatory requirements. Consider the types and quantities of documents you typically handle. Need to link large amounts of files? Are you inclined to use a plastic comb binding or a spiral binding? Knowing your needs can help you narrow down your options and find the right binding machine.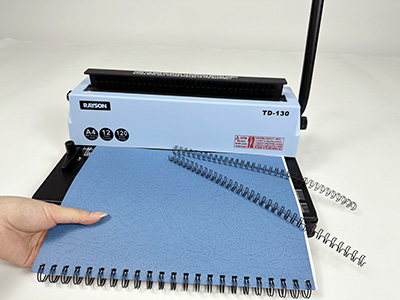 2. Types of Strapping Machines
Understanding the different types of strapping machines is helpful in making informed decisions. Common types include plastic comb binding, wire binding, spiral binding, and thermal binding. Each type has its own unique characteristics and respective uses. Compare the pros and cons to choose the type that best suits your needs.
3. Features and characteristics of binding machines
Carefully study the characteristics of binding machines. For example, some machines have adjustable hole spacing to accommodate documents of different sizes. Other machines may offer automatic binding capabilities to increase productivity. Also consider factors like durability, ease of use, and additional features like punch or binding tension adjustment.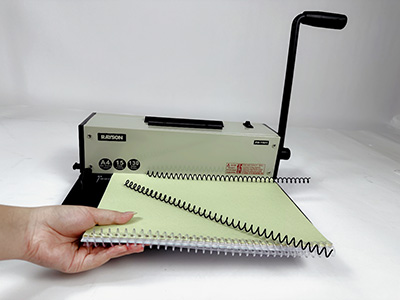 4. Document size and format
Make sure the folder is compatible with commonly used document sizes and formats. Some devices are designed for standard letter- or A4-size paper, while others can handle legal-size paper or custom-sized documents. Choose a folder suitable for commonly used document formats to ensure the quality and accuracy of the binding results.
5. Quality and Brand Reputation
Choosing a reliable brand and binding machine supplier is vital. Read user ratings and testimonials to get an overview of their experience and satisfaction. Make sure the binding machine you choose is good quality, durable and reliable.
Originally published 07 Jul 2023, updated 07 Jul 2023.