When buying a binding machine, you will find out that there are many different ways of binding paper together. Comb binding, wire binding, coil binding, click binding, heavy duty stapling binding, press strip binding, thermal binding which are available in the market for many different uses. They will add a professional and stylish finish to presentations, workbooks, handbooks, proposals, and other office or classroom documents. Here is the more detail about 3 main types of bookbinding methods.
A variety of business and individuals will use comb binding machine to make a great first impression for client presentations and tenders or individual documents. With this bind, the book lies flat but cannot be opened 360 degrees. This method uses round plastic spines with 19-rings or 21-rings. The main advantages of comb bindings are affordability and ease of use it offers. Furthermore there are now manual and electric versions, and it allows re-opening to add or remove additional pages.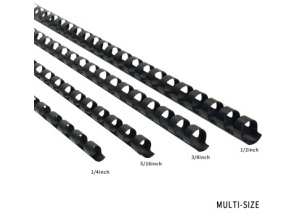 Coil or Spiral Binding
Spiral binding is available in different punching formats. It is also known as spiral binding. The two most popular pitches are 3:1 and 4:1 pitch binding. For many reasons, the most popular spiral binding coil used today is plastic spiral binding coil. But some people also like the older type - metal coil binding. The advantages of coil bindings are flexible, durable and 360 degrees turn for convenient note taking and photocopying and lets pages lie flat. There are two types of coil binding machines: manual and electric.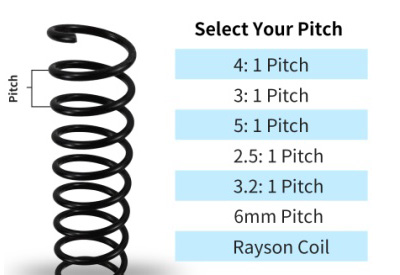 Wire Binding
Traditionally used with notebooks and agendas, wire bindings provide the greatest flexibility in terms of page-turning, open completely flat on a desk and allow for 360 degree rotation of bound pages. However, with wire bindings the new pages cannot be added. The wire binding is known by a number of names including wire-o binding, twin loop, double-o. the wires are available in standard A4 or letter size in both 2:1 pitch (2 holes per inch for use on multifunctional binding machines) and 3:1 pitch (3 holes per inch for use on wire binding machines). There are two main kinds of wire binding machine: manual and electric.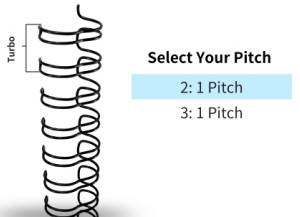 Originally published 22 May 2020, updated 22 May 2020.