According to Review, we understand the impact of the new coronavirus on global businesses. Consider Apple. Such is the American tech titan's reliance on the Chinese mainland for parts and assembly that United Airlines typically shuttles some 5o of its executives between California and China each day. But not at the moment. United and other carriers have suspended flights to and from China. A lack of workers meant that after the end of the lunar new-year holiday Foxconn, which makes most of Apple's iPhones in China, could not get its assembly plants back to full capacity last week. Analysts reckon that the virus could lead to Apple shipping 5-10% fewer iPhones this quarter and could scupper its plans to ramp up production of its popular AirPods.
As covid-19 spreads, its effect on business is amplified. Tourism into and out of the mainland has plunged. Some 400,000 Chinese tourists are forecast to cancel trips to Japan by the end of March. One large cruise ship in Asia was turned away by five countries and regions because scores on board are infected (Cambodia at last allowed it to dock). The Singapore Air Show earned the city-state some $250m in 2018, but far less last week owing to cancellations by 70 companies including Lockheed Martin, an American defence giant.The Mobile World Congress, a giant telecoms conference due to take place in Barcelona this month, has been cancelled after companies from Vodafone and BT to Facebook and Amazon pulled out. It is increasingly clear that the virus could damage global supply chains,costing the world's economy dearly.
According to the WeChat public account of Amazon's global China store, due to the sudden outbreak and rapid spread of the new crown epidemic, domestic businesses seem to have suddenly hit the frozen magic, and the market was full of pessimistic voices. In contrast, it focused on overseas markets. Of cross-border sellers have adjusted from the nervousness and anxiety earlier to enter daily operations. As the country 's epidemic prevention status continues, pressure from upstream and downstream is even more urgent: if the production line cannot be restored in a timely manner, front-line inventory will also be urgent, and logistics shipments will have to take "high-price" express or air freight, and the annual sales plan will also Disruptions, rankings, order defect rates, accumulated sales, resumption procedures, and epidemic prevention requirements have also made cross-border sellers feel hazy.
RAYSON ELECTRLCA MFG.LTD company has also been affected by this epidemic. On the one hand, upstream and downstream industries have not responded in a timely manner, resulting in insufficient supply of the company. The logistics problem is particularly prominent in this epidemic. On the other hand, employees are isolated at home and cannot return to work. Even if remote work solves some work problems, the factory's assembly line must be operated on site.
In the face of this sudden epidemic outbreak, the management of our company investigated the epidemic outbreak. Summarized that it can effectively alleviate the crisis.
1. Sorting out product catalogues that are difficult to return to work and lead to the delivery of delayed production, such as stapler, saddle stapler, lamination machine, etc. Production equipment is tilted using tools. Targeted reduction of some discounts and advertising, adjusted through the adjustment of sales strategies. We will give promotional activities and advertising resources to products with large inventory, such as binding machines, shredders, etc. At the same time, new products will be put on the market, and products that are far from meeting the requirements, such as heavy-duty paper cutters and wireless plastic binding machines, will be added to special production lines. Strive to maintain overall sales and traffic to minimize losses.
2. The company produces in its own factory, coordinating internally, and striving to adjust the most scarce commodities to priority production. In addition, we have many sites and different stocks. We can allocate surplus stocks between sites according to the actual situation.
3. Do a good job in maintaining customer relationships and take care of team needs. It not only assists the upstream and downstream to get through the difficulties. Once the production capacity is resumed, it will give priority to stepping up the production of products required by customers and increasing the amount of stockpile. It is hoped that the resumption period after the epidemic will take the lead.
4. For products that are not expected to be replenished in time, we have done price increases. On the one hand, in order to slow down the sales speed and avoid selling directly out of stock, on the other hand, a proper price increase can protect the profit.
5. Amazon has issued a self-delivery seller account performance protection policy, which will appropriately handle delivery delays caused by the epidemic. According to the transportation situation at each station, adjust the delivery rhythm, replenishment by air, and adjust the delivery time limit for self-delivered products. Fast shipping countries can also reduce costs by ocean shipping.
6. Help employees who have not resumed work to solve all aspects of materials, help employees to stay at home in a healthy way, resume work early, avoid staff turnover, and bring recruitment costs.
7. For employees who can work remotely, with online remote work. Refine operations, quantify all work into data, improve work efficiency.
RAYSON ELECTRLCA MFG.LTD company actively responded to the crisis, and in the long run, the epidemic was an opportunity. We have to catch up with other companies, seize the opportunity, upgrade the industrial structure, and expand the brand influence. Our company will carry out the next batch of production plans, so that some of the factory's production department will return to work to rush to work, and will be returned to the minimum level in May. We will do our best to reduce risks, control costs, and bring price advantages to more customers. Finally, thanks to all customers for their support.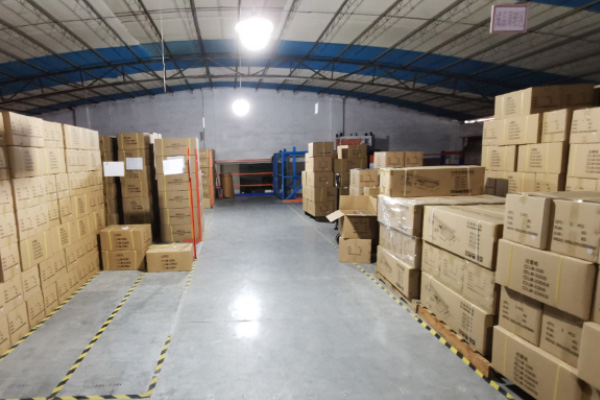 Originally published 15 Mar 2020, updated 15 Mar 2020.