People who use a binding machine for varied reasons, but all of them want to know one thing: "How to use this thing ?"
All we know about the comb binder is it can be used with comb binding spines to make any document we need. But does it can't work with other accessory? Well, the answer is "No". To bind the documents with Rayson SD-1201 binding machine, it can be accomplished via two methods. One is comb binding, another is press strip binding. All of the methods are relatively easy to use, especially once you get the hang of it. Below are a few steps on how to use Rayson comb binding machine to bind with press strip binding spines.
Step 1: Set the margin selector and the paper stopper;
Step 2: Punch the papers or covers by pressing the handle down;
Step 3: Choose a press strip binding spines;
Step 4: Place all the pre-punched papers into the strip binding spines, and then close the strip spines by hand or using a Strip-clip Binder of Rayson JD-13+.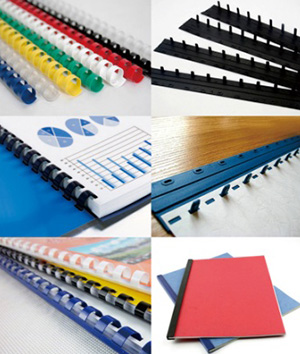 RAYSON SD-1201 comb binding machine features an efficient, easy-to-use design and enhanced accuracy edge guide from 3mm to 6mm for pinpoint punching. It is a traditional and perfect machine for sort out the documents, presentations, reference documents, training tools, marketing and sales material, client proposals, annual reports and so on, all you need can be bound with ease.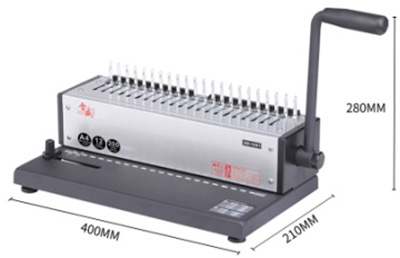 Originally published 01 May 2020, updated 01 May 2020.