We know that choosing for the perfect thermal binding machine or wire binding machine or heavy duty stapler can be challenging, for sure, you will not want to end up buying something that you will regret right? So, below, we will be discussing to you the important factors that you have to consider when buying a thermal binding machine so that you will certainly get the best out there. So here are the factors that you should take note in purchasing a thermal binding machine.
• Brand name –study every brands of each thermal binding machine in the market so that you will have an idea of which brand is the best and the one that will make all of the money that you have spent worth it.
• Timer – selecting a machine that has a built-in timer is very great so that you will know if the binding is already done. In addition to that, try to focus on looking for thermal binding machines that has an audio or a visual indicator so that you will not have a hard time in determining if the process of book binding is already finished or not.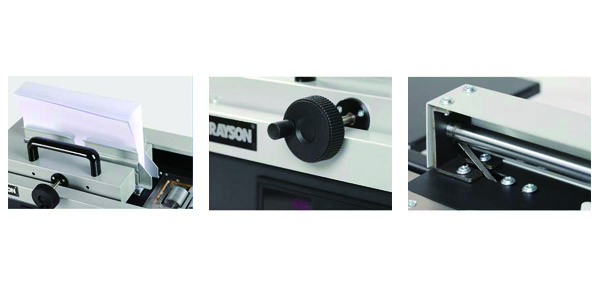 • Thickness of the document and binding length – most thermal binding machines are designed to the common letter-sized documents only. So, if you are opting to bind a legal-sized document, see to it that you will look for a longer length binding machine. In addition to that, you also have to consider the width or the thickness of the documents that you will be binding and make sure that you select the machine that can handle the thickness.
• Cooling rack – since thermal binding machines uses heat, the books that have been bound will certainly be hot. Hence, try to look for a machine that comes with a cooling rack, take note that a metal cooling rack will be better and will last longer when you compare it to a plastic one.
• Hard and soft covers settings – make sure that the machine that you will purchase will present a setting that can bind both hard and soft covers.
• Great warranty – the best thermal binder is the one that has the best warranty so that you can have it repaired if needed.
Originally published 15 Jan 2021, updated 15 Jan 2021.