Spiral binding machines are a type of machine which makes use of spring-like spirals, to bind sheets of documents together. The final result looks very enticing. Spiral binding materials are made from PVC plastic instead of metal, which is very good.
PVC plastic combs are exceptionally durable and don't bend or stretch whole on use. These spirals will also be offered in a broad selection of colors lengths, and diameters. Spiral binding supplies are available in different pitch ratio based on the machine being used. These formats include 4:1 pitch. The 4:1 pitch (hole pattern) is designed for machines that hit four holes per inch.
Different Types Of spiral Binders.
Spiral binding machines are available in many unique shapes and sizes,just like an electric stapler and other office equipment. The version you buy will depend entirely on purpose you need it to do and what your tastes are. The very first thing you may wish to get sorted out is that the "pitch" or pit pattern you would love your machine to have.
When you have your hole layout sorted out, you will need to check out what the punching capacities are. Various machines are intended to punch specific quantities of papers. Spiral binding machines PD-2000 have 15 sheets punching capacity.
Spiral binding machines will also be available with an electrical or manual punch. If you will be binding dozens to tens of thousands of books per day, an electric punch is suggested. Electric punches are exquisite, and most electrical punches are simple to use and function. So I think this spiral binding machine PD-2000 is the best choose . Because it can save you time to improve work efficiency.
Many spiral binding machines also come with an electrical spiral insert.This dramatically accelerates the process it follows to the binding.Roller or wheel spins the spiral through the holes.
Furthermore, this can be carried out for low to medium-volume tasks.
Spiral crimping pliers are a must-have item for spiral binding. These pliers clip the excess spiral off and stop the spiral. Most do not, although some machines include spiral crimping pliers.
Step-By-Step Directions
1.Make appropriate adjustments to your machine. This includes adjusting the preferences and also plugging in the system.
2.You will want to collect the document you'll be binding together. This includes sheets or any covers.
3.Get a set of sheets to be wrapped. The amount of sheets that can be punched is based on the machine used. Attempt to punch about 80 percent of their maximum amount.
4.Line up the holes on the paper after they've been punched. This can easily be achieved with a paper jogger's use.
5.Twist the spiral element throughout the holes. This can be accomplished by use of an electrical spiral insert or manually.
6.Crimp the excess spiral off utilizing a set of crimping pliers.
7.Now you're done, yup can proceed to another set of papers!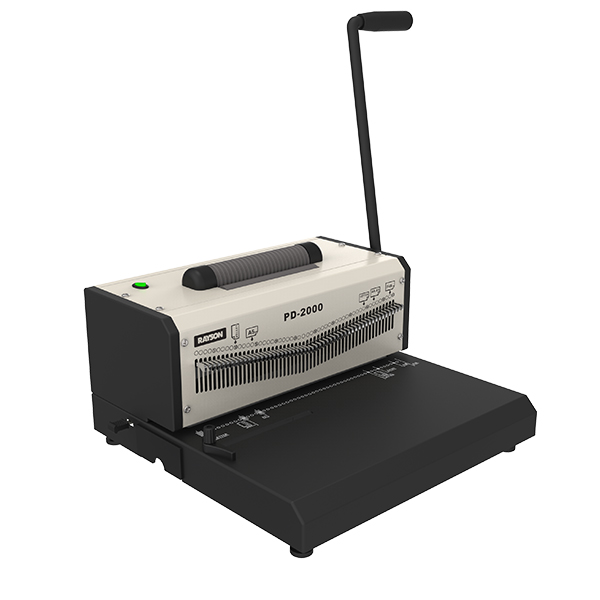 Originally published 14 Aug 2019, updated 14 Aug 2019.