A Durable, Flexible and Resilient Machine.
Have you ever thought about it? Paper staplers are not just simple equipment that is used in industries or offices.Indeed, these items happen to be an important part of everyone's lives. It is interesting that we have a marvelous choices of electric stapler today.
These make work easier. Of course,these items are routinely used in businesses to bind paper and organize stationery.We find them almost everywhere,including in churches, schools and homes.
Modern staplers come in a variety of sizes and shapes.For this reason,choosing the best stapler for personal or business use can be a daunting task,at least in the beginning. To help you in this endeavor,consider the following ideas that can lead you make the right choice.
First,ask yourself,do you want to staple many sheets of paper or just a few?Whether you decide to use a modern industrial electric stapler or the regular desktop stapler,you need to make sure of this: Will the machine that you ultimately buy really handle the amount of paper you use?
Consider the maximum amount of paper that the machine is capable of working.You even need to think about items that you are likely to staple in future.If you happen to staple significant amounts of items regularly,I wish you consider buying the Rayson electric stapler ST-105.
The Rayson ST-105 electric stapler is well designed, with a 9-gear impact adjustment. It is capable of stapling documents of varied thickness. With this machine,you can load staples of different sizes hassle free.For easy identification,it is assigned the number: 23/6,23/8,24/6,24/8.You can install it using the desktop method.It can staple up to 40 sheets as the maximum flat stapling capacity.It can do 30 sheets as maximum saddle stapling.It easily handles A3 folded sheets. Of course, it uses electricity for its power supply.
Before making a purchase,ask yourself:What type of stapling do I want to accomplish?The reason is that the stapler that you deserve depends on the job that you want to do.Two common types of work done by most staplers include saddle and flat stapling.If the paper is put in a flat position while stapling,this usually refer to as flat stapling.If you are using a single-fold paper and stapling it down the spine or crease, then this is called saddle stapling.Often,magazines or booklets are stapled using this latter method.
Happily,both electric staplers and manual machines can be used for saddle and flat stapling jobs.One example of a great machine of this class is the Rayson ST-105 electric stapler.It has some splendid features that make for a convenient equipment at home or in the office.As noted,this is a heavy duty ,flat saddle stapler. It is also a desktop machine with a variety of functions.
What advantages do you get using Rayson ST-105 electric stapler? Plenty.These machines are quick and efficient.Most are equipped with an automatic trigger.It,therefore, staples as soon as you insert paper.Some models even have a foot pedal to allow a hands-free operation!Certainly, one of the best modern staplers that you can consider using is the Rayson ST-105 electric stapler.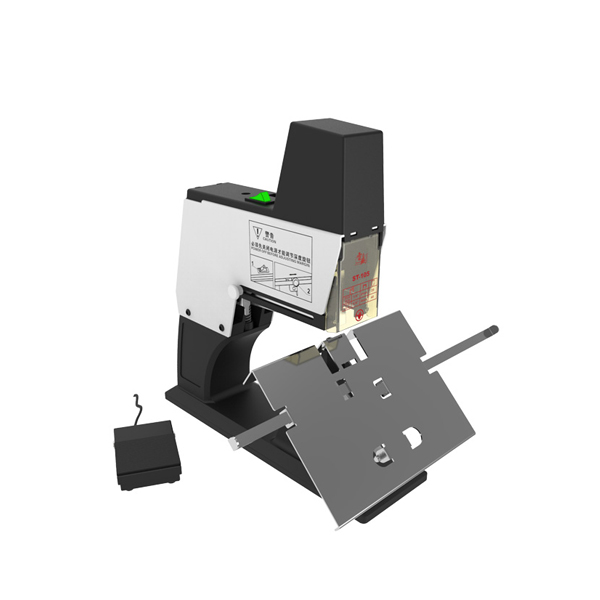 Originally published 23 Aug 2019, updated 23 Aug 2019.