Are you in need of a thermal binder to professionally bind your documents?The Rayson RD-50XH is all you need. This is a high-quality machine just like the Rayson electric stapler. With its amazing features, this a machine that will take care of all your needs.
Having a fast machine is always an advantage as you will be able to complete several tasks in good time. A fast machine will increase your work output and in case you are using it for business purposes then you will experience higher profit margins. The thermal binder RD-50XH is a good example of such a machine. This model can bind up to 300 sheets of paper. Sometimes using thermal binders can be so hectic as they may take a very long time to heat up. Just imagine how waiting for a long time can be so stressful especially when it is an emergency and you need your work done in the shortest time as possible. You can avoid such worse moments by acquiring the Rayson RD-50XH thermal binder.
This model has a 3-minute heat-up time. This model will never let you down and having it is enough assurance that you will never experience any delays during its heating up process. Furthermore, it has a 1-3 minute thermal binding cycle. Have you ever acquired a machine and end up being frustrated just because you can't use or it's too complicated and it needs an expert? This is a great disappointment that no one wants to experience. Having such a machine will make you waste a lot of time and your efforts might end up being useless. If you get the Rayson model RD-50XH guarantees you of not having such an encounter. The manual document measure and LED control panel make the use of this machine so simple. Versatility is also another important factor that you should consider in any machine.
A versatile machine is usually so efficient as it does not have any limitations. You can work on anything that you want. The Rayson RD-50XH thermal binder falls in such a category. This model can work on a variety of paper sizes of up to 320mm wide and 50mm thick. The RD-50XH model is also economical as it does not need a lot of power to run (100W). Well, at least you now know one of the best thermal binders in the market that you should acquire if you want a professional job done.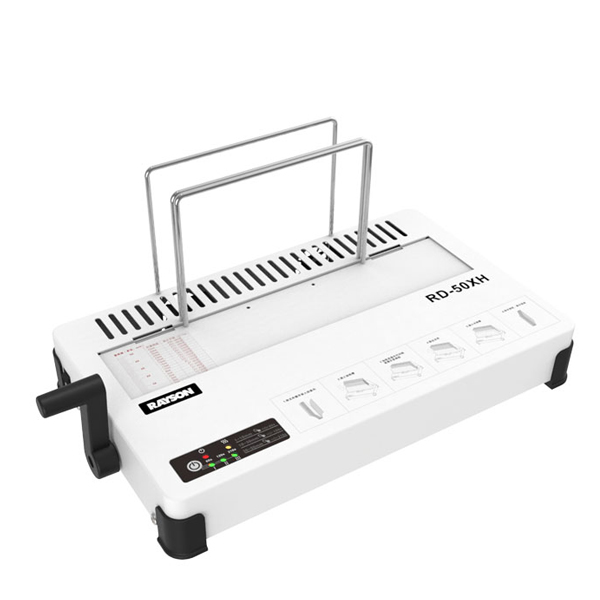 Originally published 22 Aug 2019, updated 22 Aug 2019.