If you're considering buying a paper shredder, then it's important to find one that meets all your requirements. While purchasing a shredder might appear to be an easy task, it can become overwhelming when you realize the number of distinct alternatives is available, just like when you're about to purchase a stapler. It is therefore important to understand the performance, specifications and features of a paper shredder before committing to a purchase, so we're assisting you to avoid purchasing one that doesn't satisfy your wants. As an example, you do not want to get a shredder for an office which may only manage minimal amounts of paper per feed. This report provides more information about paper shredders and everything you need to understand before buying.
What You Can Shred in a Paper Shredder.
With a paper shredder, you can shred any paper materials that could contain personal information. With identity theft becoming a bigger concern, it is important to safeguard the safety of one's details. Before you shred anything that's not paper, you need to read the directions of your shredder attentively to discover whether your system can shred thicker materials. If you shred something that your paper shredder can't handle without checking first, you may cause permanent damage.
Different kinds of Shredders Available.
There are lots of diverse shredders available on the marketplace which have unique capabilities. As an instance, there are strip cut paper shredders that cut pieces of paper into one-half, also, to cross-cut shredders that are also referred to as confetti cut shredders. It is also possible to see paper shredders which are capable of shredding other materials, such as CDs and ID cards. It's essential to do your research about the different kinds of available shredders and their attributes. This is going to help you in locating the correct paper shredder that matches all your needs and wants.
The capacity of Paper Shredders.
While searching for a suitable paper shredder for you, it is critical to consider capacity. It is suggested that you purchase a larger shredder to avoid needing to upsize along the line. But, even modest paper shredders can handle around fifty sheets of paper, which makes them adequate for personal use. If your business is run in your home or you operate in a workplace environment, you'll likely need to shred a large number of files, including client info and bills. It's, therefore, crucial to get a paper shredder having a greater capacity if at all you'll need to shred large quantities paper.
The Security Level of Paper Shredders.
When buying a paper shredder, so it's important to make it includes the necessary security features. RAYSON paper shredder SBS520 has a high level of security to ensure that your data will not leak. This machine is very economical and practical. It is perfect for home or small office.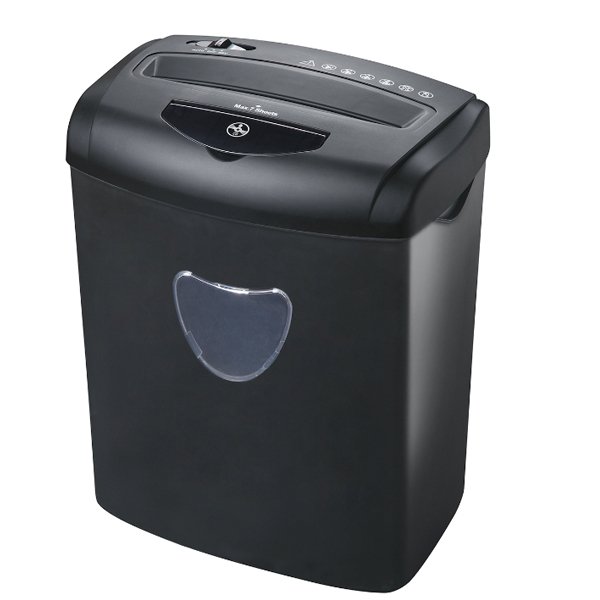 Originally published 09 Aug 2019, updated 09 Aug 2019.